Certified Information Systems Security Professional
Overview
Globally Recognized Expertise in the Field of Information Security if you plan to build a career in information security – one of today's most visible professions – the Certified Information Systems Security Professional (CISSP®) credential should be your next career goal.
A CISSP® is an information assurance professional who defines the architecture, design, management and/or controls that assure the security of business environments. The vast breadth of knowledge and the experience it takes to pass the exam is what sets a CISSP® apart. They credential demonstrates a globally recognized level of competence provided by the (ISC)²® CBK, which covers critical topics in security today, including cloud computing, mobile security, application development security, risk management and more.
CISSP® was the first credential in the field of information to meet the stringent requirements of ISO/IEC Standard 17024. Not only is the CISSP® an objective measure of excellence, but also a globally recognized standard of achievement.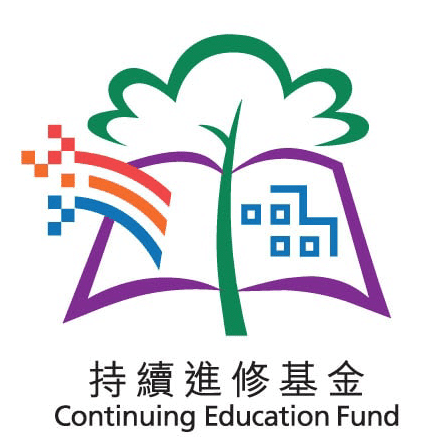 About the Certification
Awarded by International Information Systems Security Certification Consortium (ISC)²®, with over 115,000 credential holders in 160 countries
Founded in 1989, (ISC)²® is today regarded as the International Gold Standard for information security professionals worldwide
Covers 8 domains of the latest (ISC)²® CISSP® CBK (Effective from Apr 2015)
As of July 2016, there are 1,413 active CISSP® credential holders in Hong Kong, the fourth largest in Asia-Pacific
Why Choose Us
One of the leading training providers of Cybersecurity
Multiple master trainers – each trainer has their own area of expertise which allows them to share their experiences on different topics
Unique Style of Training – real case studies analysis, mock exam & exam drill, small class teaching and explain profound theories in simple language
Endorsement provided after successfully passed the exam
Guaranteed passing scheme for members
Training Outlines
Module 1: Security and Risk Management (Security, Risk, Compliance, Law, Regulations, Business Continuity)
Module 2: Asset Security (Protecting Security of Assets)
Module 3: Security Architecture and Engineering (Engineering and Management of Security)
Module 4: Communications and Network Security (Designing and Protecting Network Security)
Module 5: Identity and Access Management (Controlling Access and Managing Identity)
Module 6: Security Assessment and Testing (Designing, Performing, and Analyzing Security Testing)
Module 7: Security Operations (Foundational Concepts, Investigations, Incident Management, Disaster Recovery)
Module 8: Software Development Security (Understanding, Applying, and Enforcing Software Security)
Training Highlights
Over 10 years of CISSP® Professional Training experience.
Study matierials, practice exercises and mock exam provided
Multiple instructors with different expertise, all experienced in CISSP® professional training
Free re-sitting for those who fail the exam and have 80% of attendance or above
Examination Highlights
100 – 150 multiple choice and advanced innovative questions
3 hours exam
Computerized Adaptive Testing (CAT)
More about the certification: www.isc2.org/cissp
Chartered Requirements
Possess five years of direct full-time professional security work experience in two or more of the eight domains of the (ISC)²® CISSP® CBK, or four years of direct full-time professional security work experience in two or more of the eight domains of the CISSP® CBK with a college degree
Pass the CISSP examination with a scaled score of 700 points or greater out of 1000 points
Read the Exam Scoring FAQs at www.isc2.org
Complete the Endorsement Process
Once you are notified that you have successfully passed the examination, you will have nine months from the date you took the exam to complete the following endorsement process:
1. Complete an Application Endorsement Form
2. Subscribe to the (ISC)²® code of ethics
3. Have your form endorsed by an (ISC)²® member
Maintain the Certification
Recertification is required every three years, with ongoing requirements to maintain your credentials in good standing. This is primarily accomplished through earning 120 Continuing Professional Education (CPE) credits every three years, with a minimum of 40 CPEs earned each year after certification. If the CPE requirements are not met, CISSP® holders must retake the exam to maintain certification. CISSP® holders must also pay an Annual Maintenance Fee (AMF) of US$85
Trainers
Mr. Henry Ng
CISSP®-ISSAP, CISA
Former Managing Director of Cybersecurity APAC, Thales Critical Information and Cybersecurity Business Unit
Former Head of Professional Services for Verizon Business leading the Asia consulting practice specialized in delivering information security and other consulting services
Former Team Lead of HP Security Team
Project manager and team lead for many security assessment, governance and consultancy projects for Hong Kong Government agencies, large enterprises and major banking and financial customers within APAC region
Mr. Ricky Lou, MSc.
CISSP®-ISSAP, CCSP®, CISM, CCIE, ISO27001 Auditor, ISO20000 Auditor
Co-founder of a credit card payment processor in Hong Kong since 2005
Founder of an IT security consultation company in Hong Kong since 2003
Co-founder of an Internet Service Provider (ISP) from 1994 to 2002
CISSP Trainer since 1999