KORNERSTONE APPOINTED AS AMAZON'S NEW TRAINING PARTNER IN HONG KONG
HONG KONG – March 28th, 2018 – KORNERSTONE Institute, a TRAINOCATE company, has been appointed as an Authorized Training Partner of Amazon Web Services (AWS) in Hong Kong. Together with other Trainocate companies, it offers a full range of AWS training in 12 Asian locations including Singapore, Japan, Malaysia, Indonesia, Hong Kong, China, Thailand and Vietnam.

The AWS program covers role-based training, learning paths that leads to certification enabling organisations to architecting, developing and operating better cloud solutions.

"AWS' partnership with KORNERSTONE will drive greater growth in cloud services in Hong Kong and beyond starting from today. Together with other certifications, IT professionals will be very well equipped for the cloud revolution." Said Managing Director of KORNERSTONE, Catherine Chan.

AWS training as offered by Trainocate, where KORNERSTONE belongs, currently has the largest market share in Asia and is expected to grow more with engaging activities aimed at IT professionals in various industries across the region.
- ENDS -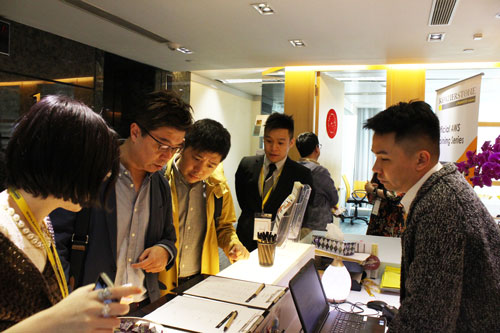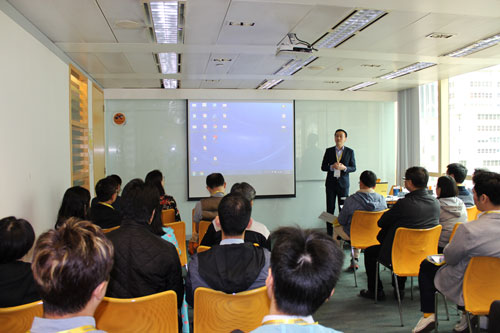 To kick off, a series of luncheon on AWS training programs was held in March

---
About KORNERSTONE:
A TRAINOCATE company and a renowned professional training provider in Asia, KORNERSTONE has over 10 years of experience in providing professional training programs to individuals and corporate members. With the letter 'K' that stands for Knowledge, KORNERSTONE has a strong belief that knowledge is the cornerstone of success for every business.
Learn more at www.kornerstone.com
About TRAINOCATE:
Founded in 1995, TRAINOCATE is one of the most trusted training providers in Asia. The company specializes in training around vendor specific technologies and certifications, high-end IT solutions, customized content as well as a robust portfolio of business and management skills. TRAINOCATE has presence in Singapore, Japan, Malaysia, Indonesia, India, Hong Kong, China, Thailand and Vietnam.
Learn more at www.trainocate.com
About Amazon Web Services:
For more than 11 years, Amazon Web Services has been the world's most comprehensive and broadly adopted cloud platform. AWS services are trusted by millions of active customers around the world—including the fastest-growing startups, largest enterprises, and leading government agencies—to power their infrastructure, make them more agile, and lower costs. To learn more about AWS, visit https://aws.amazon.com
Contact:
Mavis Kwan
Marketing & Public Relations, KORNERSTONE
T : (852) 2116 3328
W : www.kornerstone.com
E : mavis.kwan@kornerstone.com