Overview
The FRM® certificate has been adopted by companies as a benchmark to ensure their risk management employees are well versed with the latest financial risk concepts. The FRM® certificate program aims to train risk professionals who are qualified to provide competent advice based on globally accepted industry standards and committed to personal professional development.
KORNERSTONE is the No.1 FRM® training provider in Hong Kong in terms of its number of candidates trained for over 10 years (Listed on the official GARP website).
GARP does not endorse, promote, review or warrant the accuracy of the products or services offered by KORNERSTONE Institute of GARP Exam related information, nor does it endorse any pass rates that may be claimed by KORNERSTONE Institute. Further, GARP is not responsible for any fees or costs paid by the user to KORNERSTONE Institute nor is GARP responsible for any fees or costs of any person or entity providing any services to KORNERSTONE Institute. ERP®, FRM®, GARP® and Global Association of Risk ProfessionalsTM, in standard character and/or stylized form, are trademarks owned by the Global Association of Risk Professionals, Inc.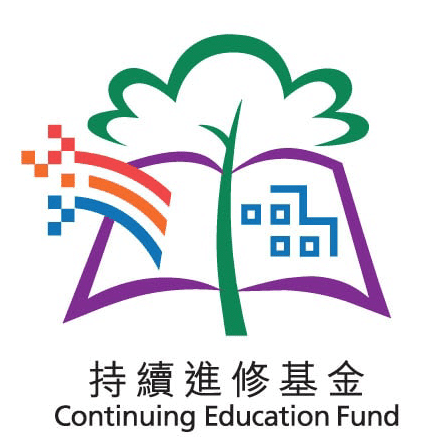 About the Certification
FRM® is awarded by Global Association of Risk Professionals, GARP
GARP is a not-for-profit independent association of close to 150,000 risk management practitioners and researchers representing banks, investment management firms, government agencies, academic institutions, and corporations from more than 195 countries worldwide
Currently, there are 50,000 FRMs worldwide represented in banks, government agencies, regulatory bodies, investment boutiques and exchanges. 90% of FRM® candidates would recommend it to others
In May 2021, the passing rate for FRM® Part I is 43% and 59% for FRM® Part II examination
GARP official website: http://www.garp.org
Why Choose Us
KORNERSTONE is the No.1 FRM® training provider in Hong Kong in terms of its number of candidates trained for over 10 years (Listed on the Official GARP website)
Top Trainers – Over 15 Years of Experience in official FRM Training

Satisfaction Rate# : 9.4/10

Free Resit Until You Pass*
CEF Reimbursable
High Passing Rate (Part I : 81.3% ; Part II: 92.8%)
#Survey of KORNERSTONE students, 2018
* For KORNERSTONE members only
Training Outlines
FRM® Part I
Foundations of Risk Management
Quantitative Analysis
Financial Markets and Products
Valuation and Risk Models
FRM® Part II
Market Risk Measurement and Management
Credit Risk Measurement and Management
Operational Risk and Resiliency
Liquidity and Treasury Risk Measurement and Management
Risk Management and Investment Management
Current Issues in Financial Markets
Training Highlights
93 hours of instructor-led training
(FRM® Part I: 45 hours, FRM® Part II: 48 hours)
Blended-learning mode (Live Training, Video Catch-up and Facebook Study Group)
Study package approved by GARP, including learning objectives, question bank by topics, practice exam and reference readings
Real case sharing will be adopted in class to enable practical application of financial risk management knowledge
CEF reimbursable (only Part I program)

Free re-sitting for those who fail the FRM® exam with 80% of attendance or above (on a first-come first-served basis)
Examination Highlights
FRM® Part I
4-hour examination
100 multiple-choice questions
FRM® Part II
4-hour examination
80 multiple-choice questions
Exam Window in 2022
May
Part I: May 7 - May 20, 2022
Part II: May 21 - May 27, 2022
Aug
Part I: August 6, 2022
Nov
Part I: November 5 – November 18, 2022
Part II: November 19 – November 25, 2022
Certified Requirements
A passing score on the FRM® examination (Both Part I and Part II in 4 years)
Active membership of the Global Association of Risk Professionals
A minimum of two years of work experience* in the area of financial risk management or any other related field including, but not limited to, trading, portfolio management, academic or industry research, economics, auditing, risk consulting and/or risk technology
* For those who do not have sufficient work experience may submit their 2 years of work experience within 5 years upon passing the FRM® examination
Trainers
Mr. Jack Tsang
Financial Risk Manager, FRM®
Chartered Wealth Manager® (CWM®)
Chartered Financial Analyst® (CFA®)
Certified Public Accountants (CPA)
Master of Laws in Corporate and Financial Law
Over 20 years risk management experiences with Big 4 accounting firm, regulatory bodies, commercial banks and fund house
Dr. Francis Lau
Financial Risk Manager (FRM®)
Chartered Financial Analyst (CFA®)
PhD in Finance (dynamic relationship between Hang Seng Index, Hang Seng Index Futures, Tracker Fund and the index constituents)
Seasoned Risk Manager
Over 20 years experience in quantitative analytics, portfolio management, MIS, regulatory reporting and business process reengineering for retail, wholesale and investment banking