Project Management Professional
KORNERSTONE is the Authorized Training Partner (ATP) of PMI®
Overview
The PMP® certification is a globally recognized and respected credential, demonstrating a solid foundation of knowledge from which you can competently practice as a project manager, lead and direct project tasks and identify concrete directions in an efficient, quality and timely manner. It is highly recommended for those who lead and direct cross-functional teams to deliver projects within the constraints of schedule, budget, and scope. By obtaining this credential, you validate your commitment to the profession of project management.
PMI, Project Management Professional (PMP), PMP, PMBOK, PMI-RMP and the PMI Registered Education Provider logo are registered marks of the Project Managment Institute, Inc.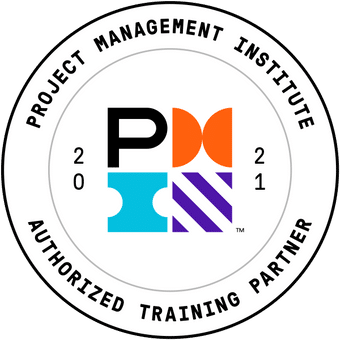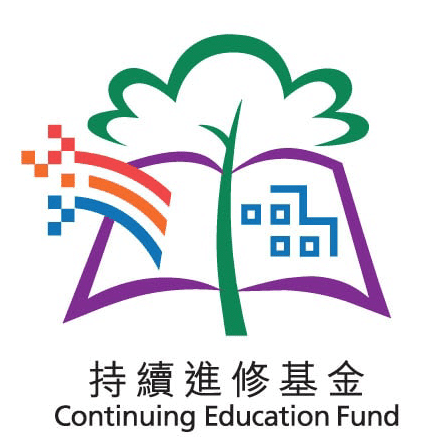 About the Certification
Awarded by Project Management Institute, PMI®, which was founded in 1969 as a Not-for-Profit Professional Association
The first PMP® certification was launched in 1984. Since 2007, it has been awarded with the ANSI/ISO/IEC 17024 accreditation from the International Organization for Standardization (ISO)
Jan 2018, there are 833,025 certified PMP®s worldwide come from industries ranging from healthcare, telecommunications, education, finance, construction to information technology, more than 180,000 of them are located in PRC
Why Choose Us
One of the Leading PMI Authorized Training Partner (ATP)
Experienced Trainer leading multi-national projects
Exam-Oriented & Practical Skills Balance
Eligible for CEF Reimbursement
Free Resit*
*Free re-sitting for those who fail the PMP exam with 80% of attendance or above
Training Outlines
Module 1: Creating a High-performing Team
Build a Team
Define Team Ground Rules
Negotiate Project Agreements
Empower Team Members and Stakeholders
Train Team Members and Stakeholders
Engage and Support Virtual Teams
Build Shared Understanding about a Project
Module 2: Starting the Project
Determine the Appropriate Project Methodology / Methods and Practices
Plan and Manage Scope
Plan and Manage Schedule
Plan and Manage Budget and Resources
Plan and Manage Quality of Products and Deliverables
Integrate Project Planning Activities
Plan and Manage Procurement
Establish Project Governance Structure
Plan and Manage Project / Phase Closure
Module 3: Doing the Work
Assess and Manage Risks
Execute Project to Deliver Business Value
Manage Communications
Engage Stakeholders
Create Project Changes
Manage Project Issues
Ensure Knowledge Transfer for Project Continuity
Module 4: Keeping the Team on Track
Lead a Team
Support Team Performance
Address and Remove Impediments, Obstacles, and Blockers
Manage Conflict
Collaborate with Stakeholders
Mentor Relevant Stakeholders
Apply Emotional Intelligence to Promote Team Performance
Module 5: Keeping the Business in Mind
Manage Compliance Requirements
Evaluate and Deliver Project Benefits and Value
Evaluate and Address Internal and External Business Environment Changes
Support Organizational Change
Employ Continuous Process Improvement
Training Highlights
Emphasis is placed on examination skills and the practical application of project management expertise
Regional project case studies will be discussed
Trainer has significant and up to date co-operation experience with PMI®
Complimentary course re-sitting for those who fail the exam and have 80% of attendance or above
Eligible for Continuing Education Fund (CEF)
Examination Highlights
180 questions (the previous exam was 200) but the same number of questions will be scored
230 minutes to complete the exam.
One additional break for a total of two 10-minute breaks for computer-based tests. No scheduled breaks for paper-based exams.
Questions will be a combination of multiple-choice, multiple responses, matching, hotspot and limited fill-in-the-blank. See prototype questions to learn more.
Exam fee: US$555 for non-PMI® member, US$405 for PMI® member
Once registered, the eligibility for examination is 12-months. You may take the examination up to 3 times within this 12-months period should you not pass in the first attempt
PMP® examination content outline:

PEOPLE (42%) – emphasizing the skills and activities associated with effectively leading a project team
PROCESS (50%) – reinforcing the technical aspects of managing a project
BUSINESS ENVIRONMENT (8%)– highlighting the connection between projects and organization strategy

Content that spans the value delivery spectrum, including predictive, agile and hybrid approaches, will be included across the three exam domains.
Chartered Requirements
Educational and project management experience requirement*

For 4-year bachelor degree holders and/or above: A minimum of 36 months of unique non-overlapping professional project management experience
For high school diploma or an associate's degree (or global equivalent): A minimum of 60 months of unique non-overlapping professional project management experience

35 hours of project management education/training or CAPM® Certification
Pass the PMP® examination
Candidates are required to earn and report 60 professional development units – PDUs – within a 3-year cycle
* Project Management experience must be accrued within 8 years by the date of application. Leading and direct project tasks are identified in the PMP® examination specification
Trainers
Mr. Kenric Li Yu Hin
Reviewer, PMBOK® Guide – 4th Edition
PMI® Project Management Professional, PMP®
PMI® Risk Management Professional (PMI–RMP®)
PMI® Agile Certified Practitioner (PMI–ACP)®
Former Vice President, Education, PMI® HK Chapter
Former PMI® Board Support Committee member
Over 15 years of Asia Pacific regional business analysis, project management and consulting experiences
Trained up project managers of over 15 countries
Mr. Sankar V.S.
PMP®, CISA, CISM, MBA
Seasoned project management practitioner with more than 15 years of experience
Vice President of PMI® Hong Kong Chapter
Head of technology business unit, leading a team of project managers and IT professionals
Experienced PMP® trainer from PMBOK® Guide – 3rd Edition to PMBOK® Guide – 5th Edition
Mr. Joe Chui
Former President in IIBA
Over 20 year-working experience in Regional IT Project Management, Business Analysis, Consulting, Business Management, Training & Development in MNC in Asia Pacific region
Currently Regional Head of Retail Technology in MNC to lead teams of project manager & business analyst to manage program & projects in Asia Pacific
CBAP®, PMP®, Scrum Master®, Agile Product Owner & Product Manager®, ITIL®
MBA, MSc in Information Systems Management, & BBA holder and received various executive educations in Project & Portfolio Management, PMO Set Up & Governance, Business Analytics, Digital Transformation, Design Thinking, Digital Marketing, Omnichannel Strategy & Retail Management, Logistic & Supply Chain Management, Psychology & Counseling in worldwide top universities