Chartered Financial Analyst®
KORNERSTONE is a member of the CFA Insitute Approved Prep Provider Program
Overview
The CFA® designation is a qualification for finance and investment professionals, particularly in the fields of investment management, investment banking and financial analysis of stocks, bonds and their derivative assets. The CFA® Program focuses on portfolio management and financial analysis, and provides a general knowledge of other areas of finance, equipping you with a strong foundation for a variety of career choices in the investment profession. Employers and media around the world recognize the CFA® charter as the standard of professional excellence. The Economist ranked the CFA® Program as the gold standard among investment analysis designations. With such widespread recognition, CFA® charterholders earn a significant competitive advantage for international employment.
The program is taught from the official CFA® Program curriculum. You learn from the source material that the examiners will use to test you. There are no easy shortcuts to CFA® charter success.
CFA Institute does not endorse, promote, or warrant the accuracy or quality of the products or services offered by KORNERSTONE. CFA Institute, CFA® and the Chartered Financial Analyst® are trademarks owned by CFA Institute.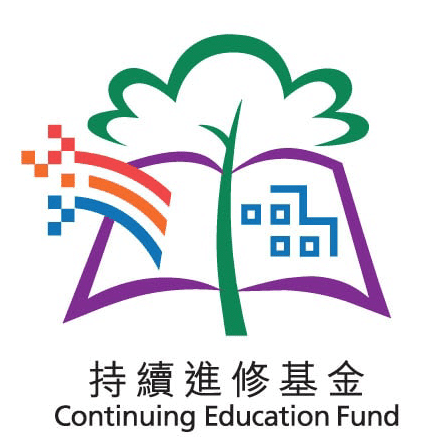 Wiley Study Materials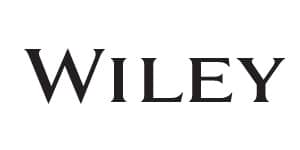 The partnership between KORNERSTONE and Wiley provides an ideal blended learning solution combining of local expert trainer support and state of the art online learning tools to students.
Features:
Live intensive revision by KORNERSTONE's localized trainer and Wiley's Exam Review Course (Platinum Course)
90+ hours video lectures by Wiley expert instructors
Include study texts covering every LOS, 1000s exam-grade practice questions, personalized study planner and mock exams
30-40 minutes bite-size online lessons help you review key concept in every topic area
About the Certification
CFA® charter is awarded by CFA Institute, which is the world's largest association of investment professionals, with more than 150,000 members and 163 countries
10 Year Average Pass Rate of CFA® exam: Level I : 42% ; Level II : 45%; Level III : 54%
CFA Institute official website: http://www.cfainstitute.org
Why Choose Us
Blended Learning Solution

Wiley Platinum Course + Live Intensive Revision + Exam Drill

Exclusive Wiley's Online Learning Tools

Wiley Platinum Course
Wiley's unique Exam Planner
Bite-sized Lessons make it easy to retain information
Practice questions and video lectures

Top Trainer – Over 12 Years of Experience in official CFA Training
Free Resit Until You Pass*
CEF Reimbursable^
* For KORNERSTONE members only
^ For Level I Program only
Training Outlines
Ethical and professional standards
Investment tools
Quantitative methods
Economics
Financial reporting & analysis
Corporate finance
Asset classes
Equity investment
Fixed income Investment
Derivatives
Alternative investment
Portfolio management and wealth planning
Training Highlights
Level I of the CFA® exam:
Exam-focused
Exclusive Wiley's Online Learning Tools
Intensive Revision + mock exam and exam drill
CEF reimbursable (only Level I program)
Level II of the CFA® exam:

Exam-focused
Exclusive Wiley's Online Learning Tools
Level III of the CFA® exam:

Exam-focused
Exclusive Wiley's Online Learning Tools
Training materials and classroom exercises are designed based on the CFA® Program curriculum
Real case studies will be adopted in class to enable practical application
Conducted by multi trainers in accordance to their expertise of the CFA® Program curriculum
Optimal class size enables interactive and effective discussion between CFA® trainers and participants
Free re-sitting for those who fail the CFA® exam with 80% of attendance or above
Examination Highlights
Level I of the CFA® exam (Feb, May, Aug & Dec)

Computer-based testing (CBT)
180 multiple-choice questions
1st session (2 hours and 15 mins): 90 questions;
2nd session (2 hours and 15 mins): 90 questions
Level II of the CFA® exam (Feb, May, Aug & Dec)

Computer-based testing (CBT)
88 multiple-choice questions
1st session (2 hours and 15 mins): 44 questions in vignette format;
2nd session (2 hours and 15 mins): 44 questions in vignette format
Level III of the CFA® exam (Feb, May, Aug & Dec)

Computer-based testing (CBT)
Constructed response questions and multiple-choice questions
1st session (2 hours and 15 mins): 8–11 constructed response questions + MC questions;
2nd session (2 hours and 15 mins): 44 questions in vignette format
CFA® Program and learning focus

Level I of the CFA® exam: Topic focus is on investment tools, and the learning focus is on knowledge and comprehension
Level II of the CFA® exam: Topic focus is on asset valuation, and the learning focus is on application and analysis
Level III of the CFA® exam: Topic focus is on portfolio management, and learning focus is on synthesis and evaluation
CFA® exam Topic


|   | Level I | Level II | Level III |
| --- | --- | --- | --- |
| Ethical and professional standards | 15-20% | 10-15% | 10-15% |
| Quantitative Methods | 8-12% | 5-10% | - |
| Economics | 8-12% | 5-10% | 5-10% |
| Financial Reporting and Analysis | 13-17% | 10-15% | - |
| Corporate Finance | 8-12% | 5-10% | - |
| Equity Investments | 10-12% | 10-15% | 10-15% |
| Fixed Income | 10-12% | 10-15% | 15-20% |
| Derivatives | 5-8% | 5-10% | 5-10% |
| Alternative Investments | 5-8% | 5-10% | 5-10% |
| Portfolio Management and Wealth Planning | 5-8% | 10-15% | 35-40% |
Chartered Requirements
Have 4 years of qualified, professional work experience or a combination of work and colleague experience that totals at least 4 years
Have 48 months of acceptable professional work experience (a recognized regular member)
Become a member of the CFA Institute and apply for membership to a local CFA® member society
Pass the CFA® Program Level I, Level II and Level III examinations
Meet the professional conduct admission criteria
Trainer
Dr. Francis Lau
PhD, FRM®, CFA
PhD degree specializes in quantitative trading strategies
A seasoned practitioner who has over 10 years' experiences in financial risk management, quantitative analysis and regulatory reporting for retail, wholesale and investing banking